About Us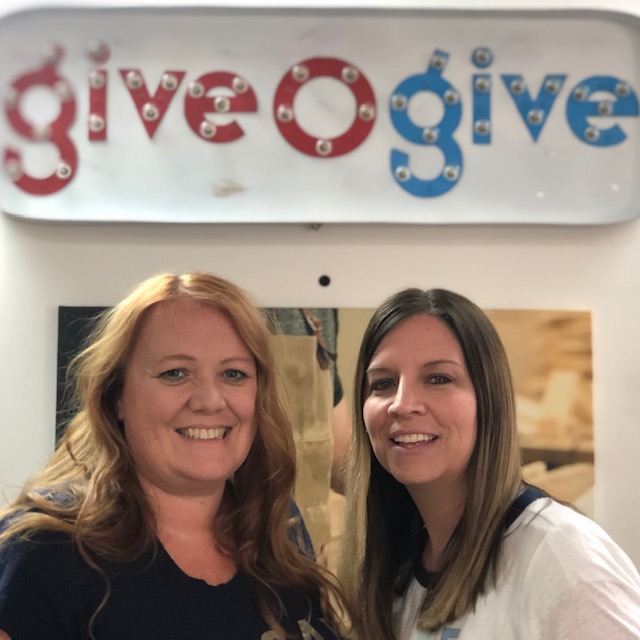 We have been a women-owned corporate gifting company since the fall of 2000. We launched our first gifting brand as an online gourmet gift line, which allowed us to get to know many of the amazing gourmet food companies all around the nation. After exploring the offerings at dozens of Fancy Food Shows, we believe we have found the best of the best and we stock many gourmet lines. We also have access to hundreds of gourmet products that aren't on our shelves. Having started our corporation in the world of gourmet gifting allowed us to learn the giant lessons necessary to branch out further into corporate gifting.
In the fall of 2011, we became a logo promotional supplier. We already had many great relationships in the industry and we finally took the advice of another successful supplier and jumped in headfirst. Our introduction to the industry was at the PPAI Expo in Las Vegas in January, 2012. Boy oh boy, were we shocked and pleasantly surprised at the reaction to our offering. We knew we were going up against some big names in the industry, but somehow, we were able to carve out our own spot, providing something different than any other suppliers.
Over the next several months, while we found success with our gourmet gifts, we also quickly learned that distributors liked the wooden crates and boxes in which our gifts were housed. We can't thank those early clients enough – the ones that asked if they could purchase empty crates. This was something we had not thought of, but we listened to the market and put some empty wooden crates up on Sage and ESP. We found out in a hurry what was missing in the industry – great packaging.. custom packaging.. Made in the USA packaging. Within no time at all, our little wood shop became a mass producer of wooden crates and boxes in stock and custom sizes and styles.
Today, we are the industry leader in wooden packaging and we couldn't be more pleased with our growth. If this is your first time reading our story, we want you to know how thankful we are that we get to be a piece of something bigger. We get to make beautiful things every day. We are a creative bunch and we love the chance to take your ideas and turn them into something amazing. Keep watching as we keep growing. This is just the beginning of years to come.
-------------------------------------------------------------
COMPANY BLOG
7/10/2023 It's been quite a year in the promotional industry. Changes are a'comin and they are happening everywhere. At giveOgive, we have watched over the last couple of years how many Suppliers have touted their ability to do in-house fulfillment. While we think there is enough business and busyness to go around, we also want to share the #1 reason why choosing giveOgive as your partner for product fulfillment is a decision you'll never turn back on. Here's why: WE ARE GIFT MAKERS through and through. We have been developing, designing and fulfilling gifts for 23 years now. Who better to make your clients' products look like a gift of thanks or a gift of recognition or a gift of influence, rather than a GIFT MAKING TEAM? Now, we could definitely go into how many other great reasons there are for choosing giveOgive for all your fulfillment needs, but then we'd just end up being like an infomercial with the whole, "but wait, there's more..". Want to find out more? It's as simple as a quick email to our Pro at amy@giveogive.com.